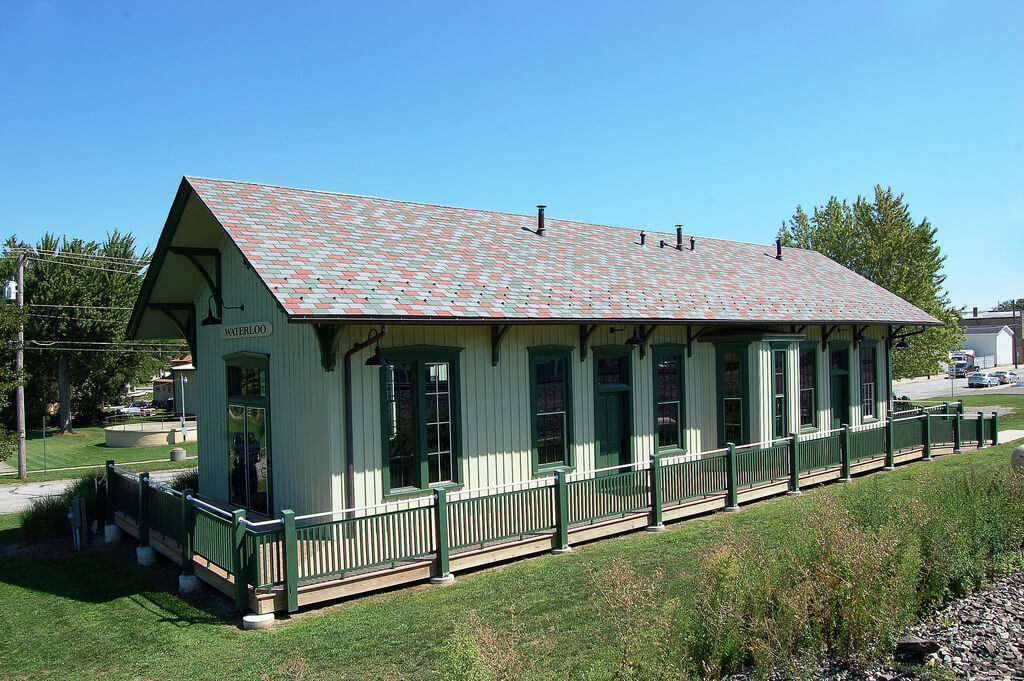 The Waterloo Train Depot
Of the 11 Indiana stations served by Amtrak, Waterloo was the second-busiest after Indianapolis in 2017, boarding or detraining an average of approximately 62 passengers daily or 22,849 per year. The station is 25 miles north of Fort Wayne, Indiana.
The Town of Waterloo recently moved the historic New York Central depot to a position closer to the existing platform and installed additional lighting, walkways, and a free parking lot. The station is now open daily 5:30 a.m.-7:30 a.m. (or until the two morning trains depart) and re-opens from 9:00 p.m.-1:30 a.m. (or until the two night trains depart).
The Town does not own the area by the boarding area and could not make improvements there.  However, passengers will enjoy the renovated facilities, refreshments, restrooms and historic memorabilia as they wait comfortably in Waterloo going forward. Waterloo Depot station attendants are on duty and can assist you with information.
Amtrak installed electronic signage at the station and boarding platform with real-time information about train arrival times.
Obtain tickets at the Amtrak site.