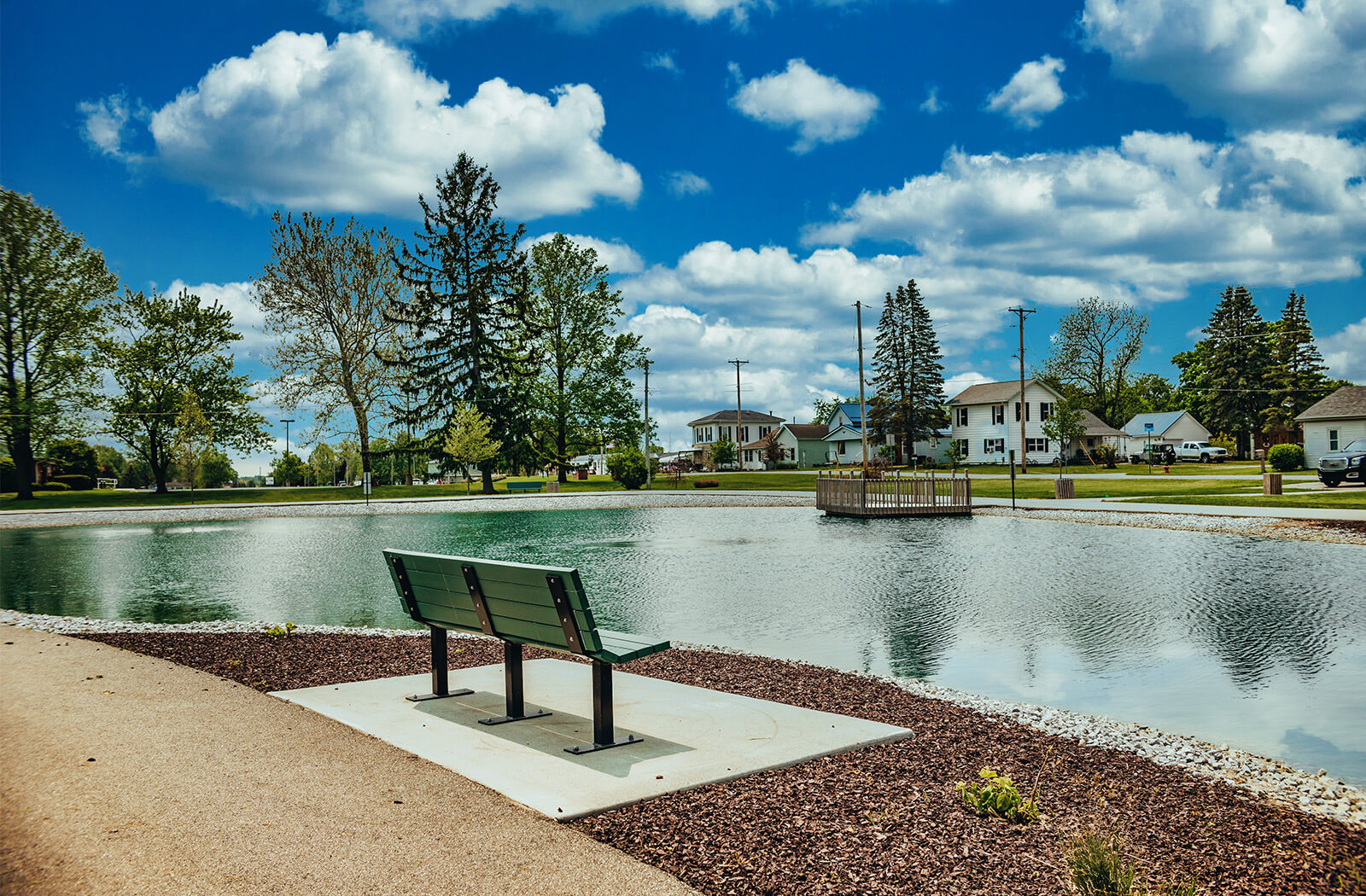 Visit or Live in Waterloo
Enjoy peaceful, country living where the neighbors all know each other.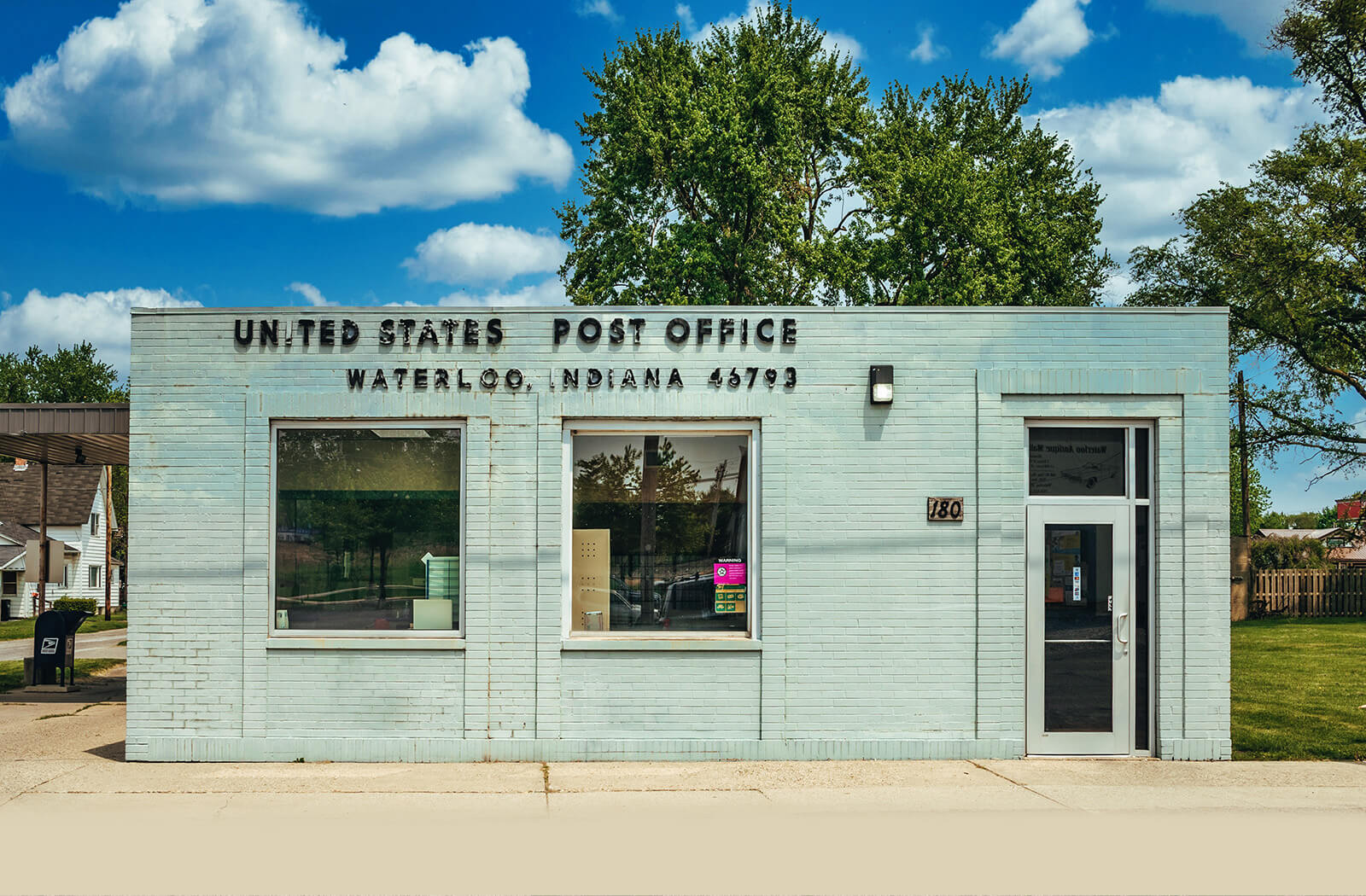 Demographics
DeKalb County has experienced steady growth over the last 50 years with a population of nearly 14,000 residents. The ratio of females to males is 50% with the workforce representing nearly 50% of the county's population. The median age of DeKalb County's workforce is younger (34.7 years) than that of the State of Indiana and of the U.S.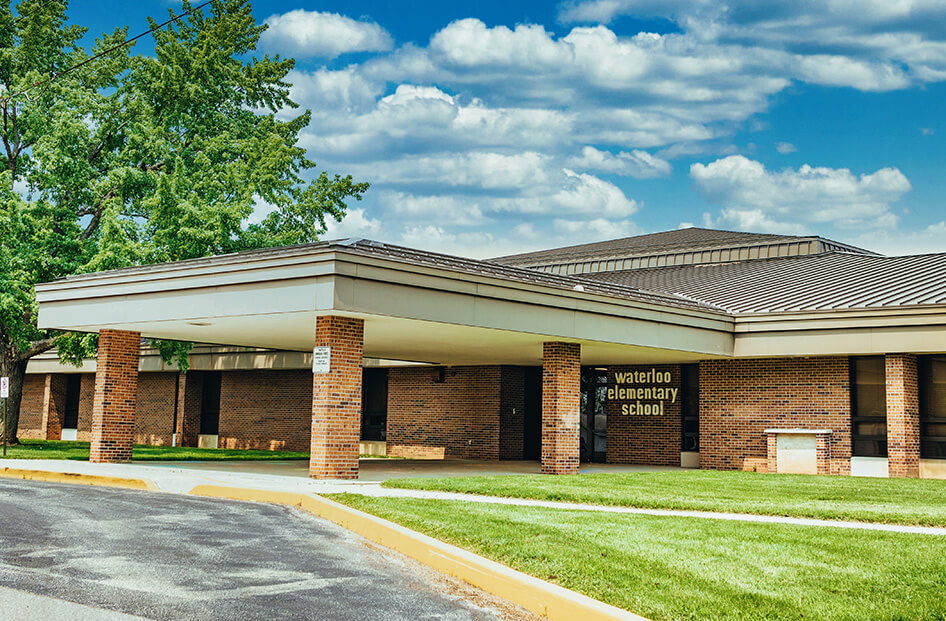 Schools
The Town of Waterloo has an excellent education system featuring Waterloo Elementary, home of the Waterloo Discover Academy. Waterloo Discover Academy is a "hands-on" Project Based Learning (PBL) environment that is partnered with the New Tech Network. DeKalb Central Jr.-Sr. High School is just a school bus ride away.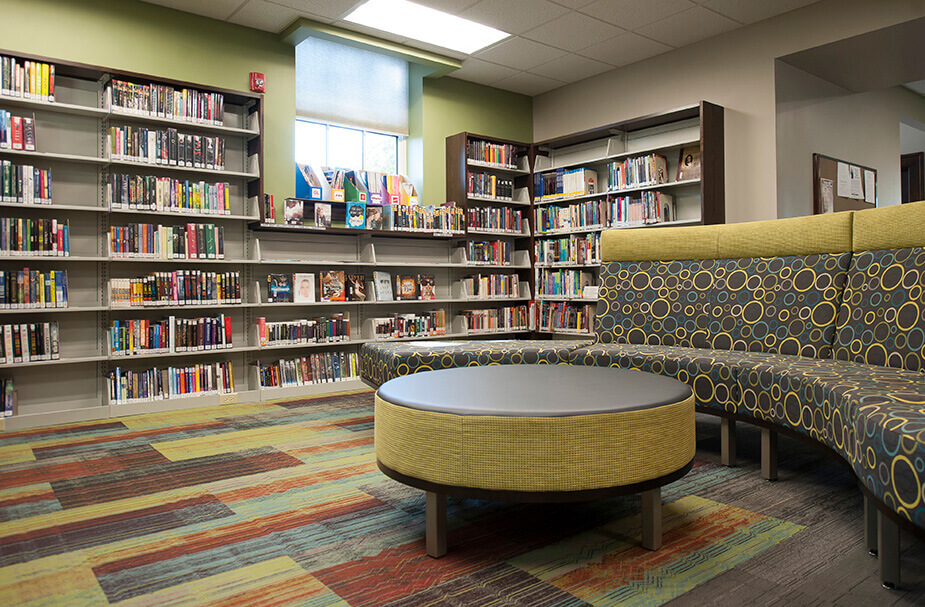 Public Library
The Waterloo Grant Township Public Library is outstanding. It was built with funds from the Carnegie Foundation in the early part of the 20th Century and expanded again just recently. Our library provides outreach services, after school programs, summer programs, public computer use, and internet access. The Public Library partners with local schools and other organizations.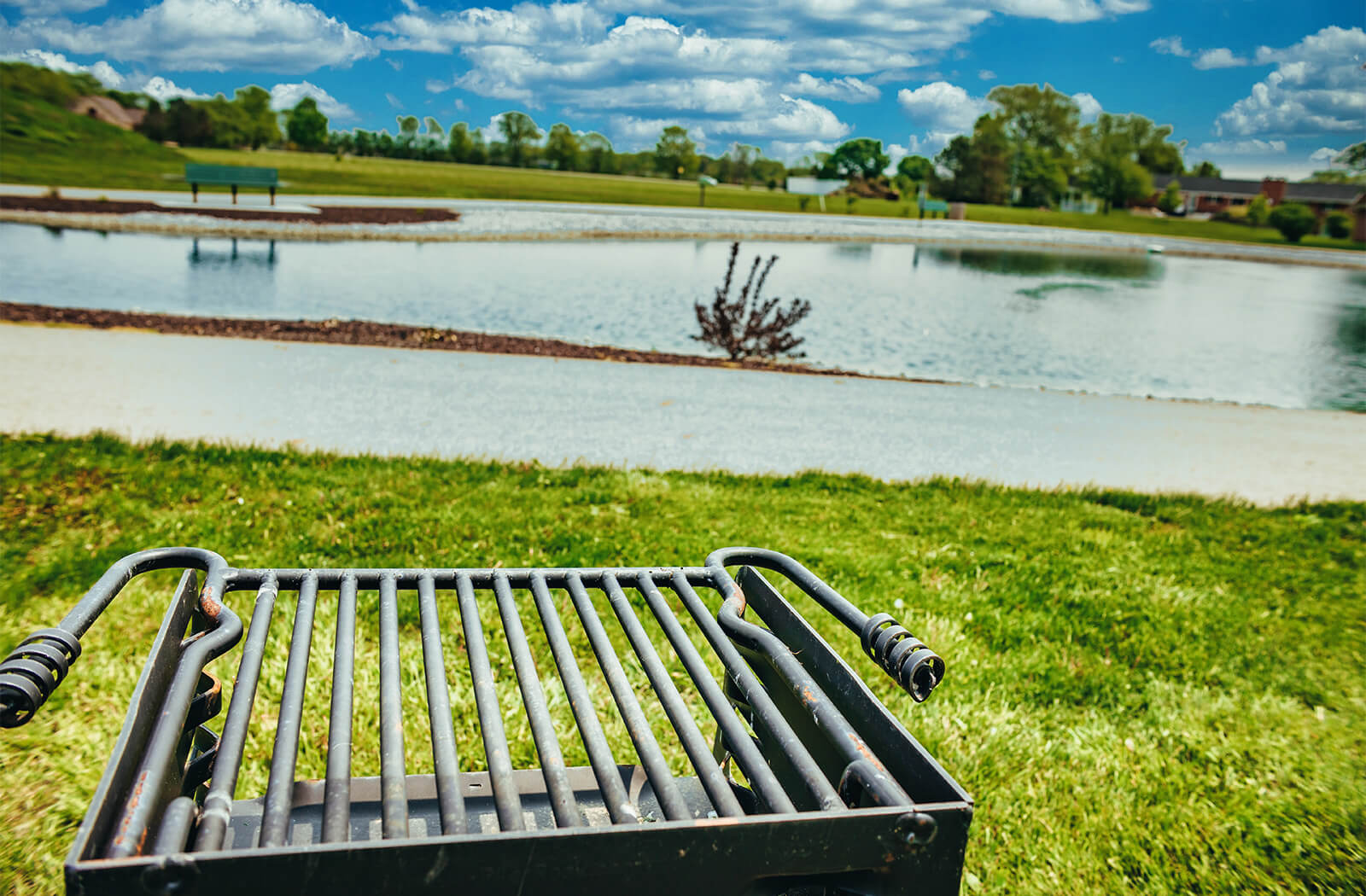 Parks
Waterloo is home to a variety of parks. Four beautifully-maintained parks offer nature-loving amenities from children's playgrounds, memorials with reflection benches, pavilions for event rental, picnic areas with barbecue grills and green areas to relax and play. We also have a bicycle-pedestrian trail connecting Waterloo with the city of Auburn along County Road 427.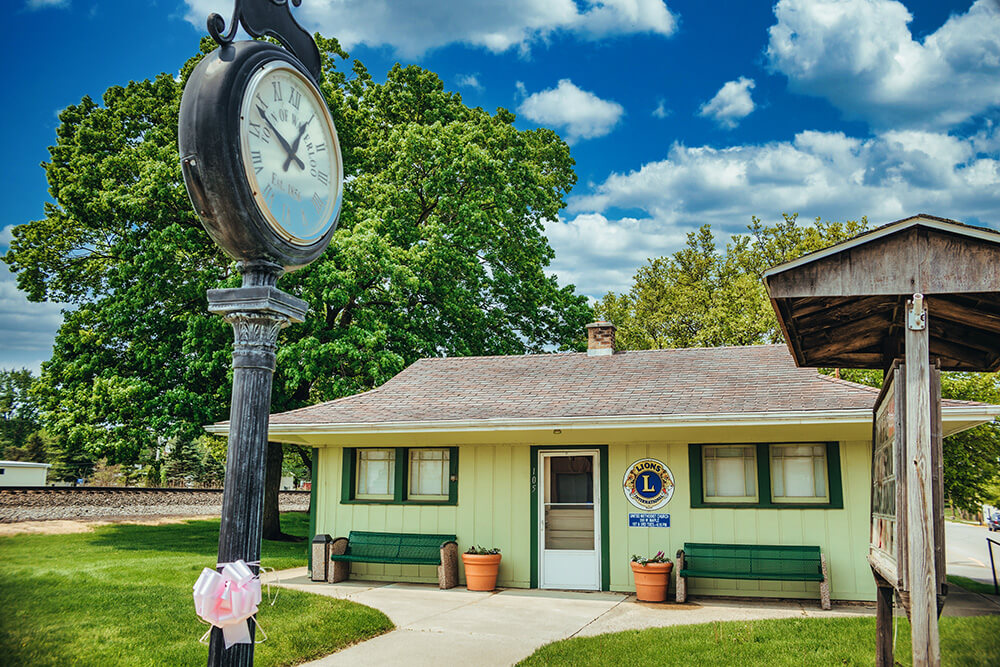 Religious/Civic
Organizations in Waterloo, and the surrounding area, strengthens the quality of life with a diverse option of religious denominations as well as a variety of civic organizations to meet all ages and interests.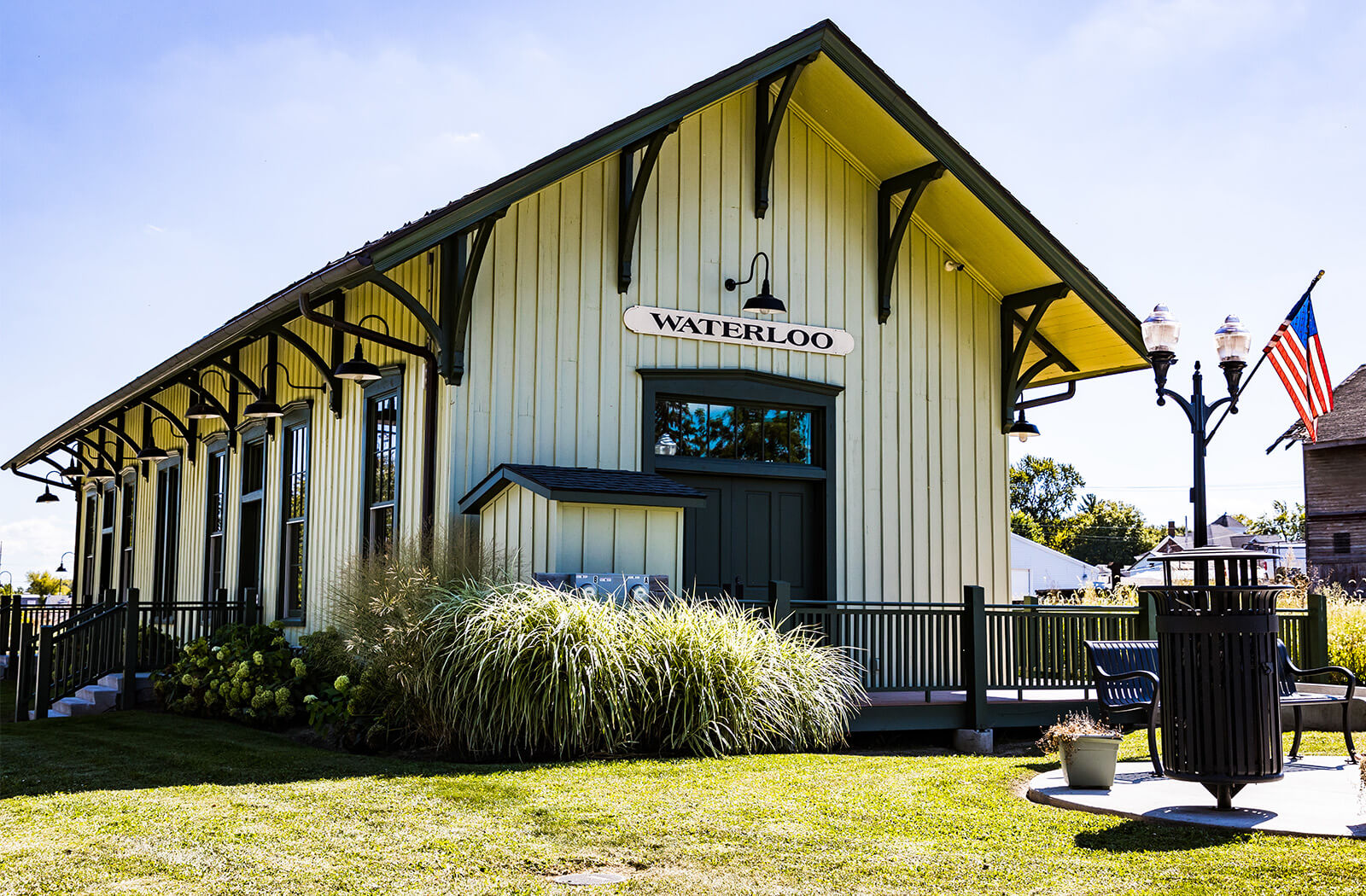 Amtrak
Of the 11 Indiana stations served by Amtrak, Waterloo was the second-busiest after Indianapolis in 2017, boarding or detraining an average of approximately 62 passengers daily or 22,849 per year.
The Official Web Site of the Town of Waterloo, Indiana