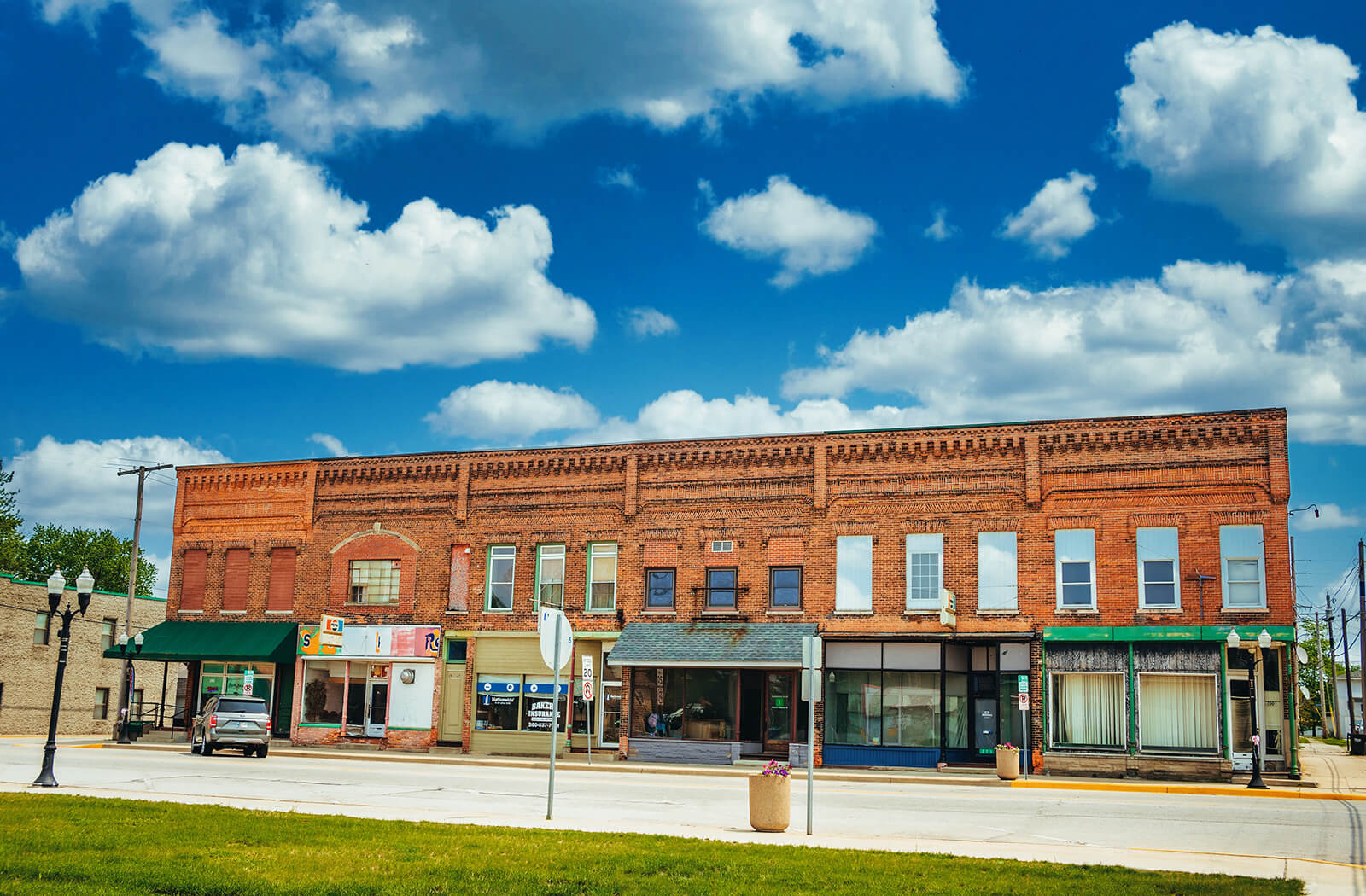 Business
Helping business succeed in Northeast Indiana with hometown family values of Waterloo.
Promoting our town business owners
We are proud of our town and enjoy promoting Waterloo services, products, and public events through our Waterloo Main Street committee. Follow both Waterloo Main Street and Town of Waterloo Facebook pages.
A-1 Carpet Cleaning
Anderson's Inc.
Baker Insurance Agency
Best Deal Autos
B.F.M. Burgers Fries and Milkshakes
LE & Brown Insurance
Bunge Grain
Casey's General Store
C. Noel's Body Shop
Charleston Metal Products
Classic City Center
Concord MFG Community
Covington Box & Packaging
Crestwood
Dangler Construction
Dollar General Store
Elsie Manufacturing
Feller & Clark Funeral Home
Frontier
Gene's Barber Shop
Gibson's Heating & Plumbing
Hartman Auto Body
Henderson Construction
Hoosier Propane
Indiana Anchor Bolts
Heartland Castings
Kathy's Kountry Kitchen
L & L Leasing
M. F. Projects LLC
M & L Storage Units
MetalX
NIPSCO Electric Power
Nucor Building Systems
Oldcastle Lawn & Garden
Pelmear's Cake Creations
Party Store
Horizon Bank
Waterloo Post Office
The Petunia Patch Greenhouse
Three Bean Coffee
Propane People
Propane AutoGas
R.P. Wakefield
Rinehold Tack & Western Wear
Roth Floor Covering
Richard Squire Pallets
Sitting Pretty Pet Salon
Star Technology
Subway
Suburban Propane
Tasty Pizza
Tax Pros
Techo-Bloc
U.P.S.
Waggin Tails Pet Salon
Warm A Heart
Waterloo Antiques
Waterloo Cabinet Company
Waterloo Shell Station
Waterloo Storage
Wayne Street Tavern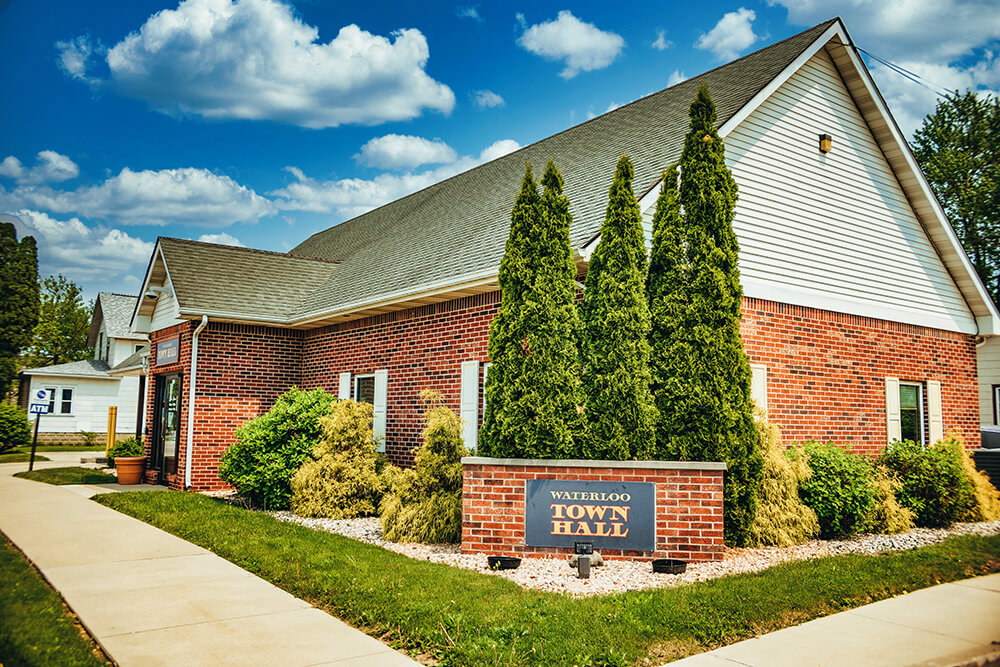 How we support local business
The Town of Waterloo is eager to help local business succeed. Based on feedback from business leaders, we looked at a variety of options and then partnered with Frontier Communications to bring enterprise-grade broadband to business and industry. We have invested millions of dollars into infrastructure over the last decade with more projects already in the works. We're responsive to your needs and will do what we can to make your investment in Waterloo a success. We hope you will visit our town soon and see for yourself what we have to offer.
Benefits
The Waterloo Industrial Park is located on the west side of Waterloo, to the immediate south east of the intersection of I-69 and U.S. 6.
The Norfolk-Southern Railroad is along the south side of the park.  The town serves the industrial park with sewer and water utilities.
Undeveloped parcels of land, of varying acreage, are for sale in the vicinity of the existing Waterloo Industrial Park.
Industrial and commercial site developments available near I-69 in northeast Indiana.
Types of manufacturing
Northeast Indiana is home to a plethera of large manufacturing companies from automotive to metal industries along with many service industries.
Pre-Engineered Metal Buildings Manufacturing
Epoxies
Parcel Shipping and Delivery
Renewable Diesel Fuel
Hydraulic Fittings and Accessories
Mill Work
Industrial Machinery
Packaging
Concrete Landscaping Materials
Food Product Machinery
Anchor Bolts for use in Concrete
Recycling/Scrap Yard
The Official Web Site of the Town of Waterloo, Indiana