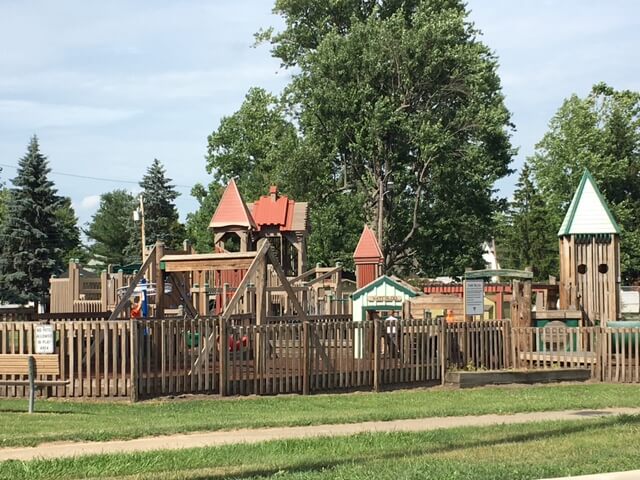 The Francis Thomson Memorial Park, located just west of the downtown, contains a large playground area, modern restrooms and a bandstand.  The park also has an open-air pavilion for use in warmer weather and an historic train depot for year-round use.  Both are available to rent for reunions and other gatherings.
The town has two other parks. Eagle Park, as it's known by locals, was created on a vacant lot on Wayne Street by Boy Scouts and is a relaxing place to rest in the heart of the Town. Pankop Park is a neighborhood pocket park that was recently given to the Town. Soon a new pavilion, donated in part by Nucor Building Systems, will be constructed along with playground equipment.
Two baseball diamonds, located on the east side of our Elementary School, serve our community.  A bicycle-pedestrian trail connects Waterloo with the city of Auburn along County Road 427.  DeKalb Middle and Senior High Schools are less than two miles south at the edge of town and the beginning of the trail.