New Officers Join Waterloo Law Enforcement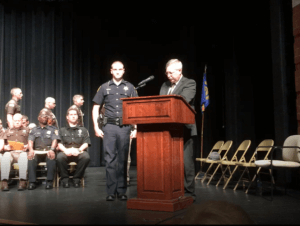 The Town of Waterloo welcomes Deputy Marshal Joshua Heffelfinger. He is pictured here at his recent graduation from the Indiana Law Enforcement Academy. The event was held at Plainfield High School and in the photo on the stage, Josh is pictured with the former prosecutor of LaGrange County and now staff attorney for the Indiana Law Enforcement Academy, Tim Cain.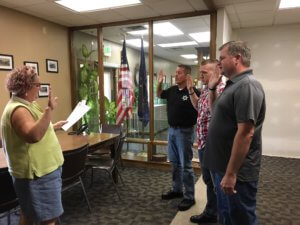 Pictured from left to right: Shawn Atkinson, Truman Owsley and Brian Lung were sworn in as reserve officers in Waterloo by Clerk-Treasurer Renata Ford on June 26, 2018. They will continue training as officers while serving the Town.