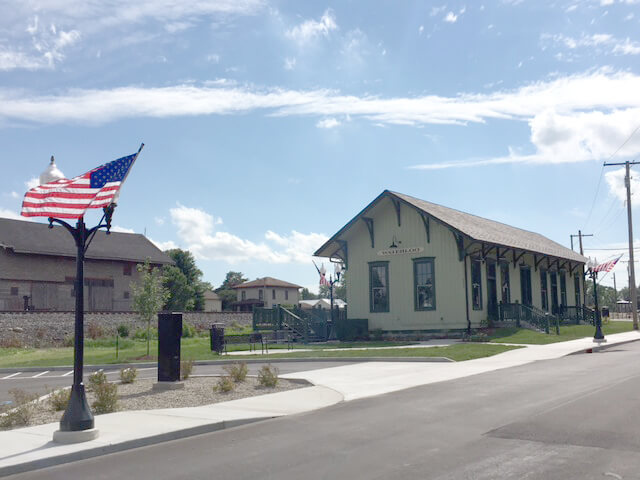 Town hall, depot celebrations on June 24
Two ribbon cuttings were held June 24, 2016, in Waterloo. The Town Hall dedication christened new offices for town utilities and administration at 280 S. Wayne St. Then a ceremony was held at the historic Waterloo Depot and community hall at 485 W. Van Vleek St. The process of renovating the Waterloo depot, relocating it, and reopening it to passengers took more than ten years to complete.
The day was dedicated as an Indiana Bicentennial Celebration and hundreds of people came to celebrate with the community.